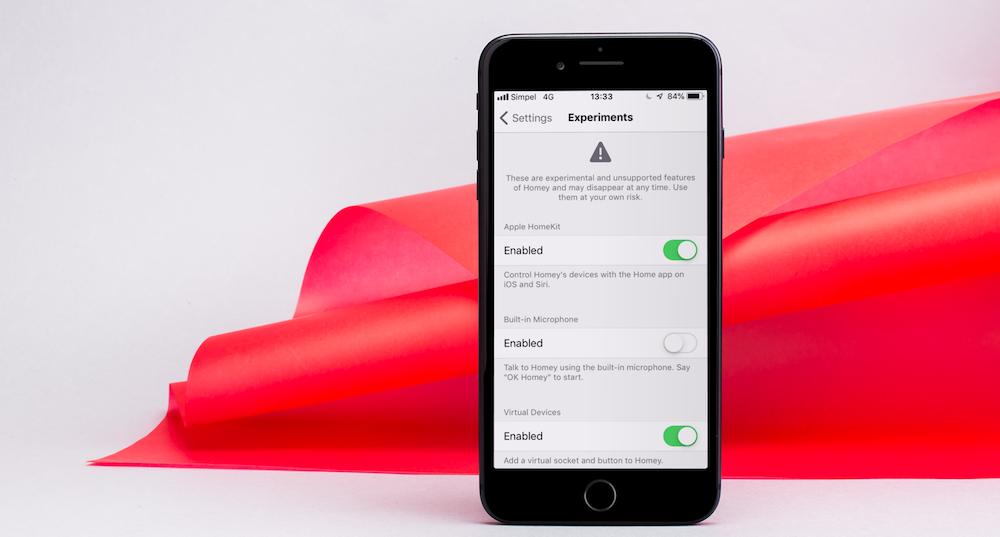 Features we create but that we're unsure about whether to release and support are available as Experiment.
Experiments that are available from Homey v2.0 are Apple HomeKit, Virtual Devices, Power User, Infrared Copy and Built-in Microphone.
You can enable or disable experiments under More (...) > Settings > Experiments.
Note: We cannot give support on experiments so use them at your own risk.