The upgrade from Homey Firmware version 4.2 to 5.0 is a big step. Among other things, we have re-engineered the way Zigbee works under the hood to make it more stable.
The update path
Updating to Homey 5.0 is the same process as always when updating Homey. After the update, you might encounter the following things. Please walk through this list and wait for the appropriate time for your Homey to re-initialize.
A timeline notification is posted that explains that "Zigbee has been restored".
This means that the Zigbee chip has received new firmware and the previous network configuration has been restored.
After the update Zigbee devices are unavailable.
This is likely due to the fact that the related Homey Apps need to be updated from their SDKv2 versions to SDKv3. This will happen automatically in about an hour time (if not sooner). The error message on the device will explain that the app update is required and will happen automatically.
After the update Zigbee devices do not respond when controlling via Homey.
This will fix itself in a while. Homey needs to rebuild the Zigbee network with paths to all the nodes. The process can be sped up by power cycling the Zigbee nodes: turn them off and/or remove the battery, wait at least 10 seconds, and turn them back on. If both waiting and power cycling doesn't work it might be necessary, in very odd cases, to pair the device to Homey again.
Benefits of Homey v5.0 for Zigbee
Homey 5.0 comes with a number of improvements in Homey, especially on the Zigbee side. After updating, you can expect the following benefits:
The general stability of the Zigbee network improves.

After a reboot Zigbee devices are available more quickly.

Pairing a Zigbee device is faster.

Removing a Zigbee device is easier and faster.

Support for Zigbee devices that send out Zigbee group messages.


This results in support for extra devices such as Ikea 5-Button Remote.

Resetting the Zigbee network is faster and more reliable.

Developers have access to an advanced interview functionality in the Developer Tools.


This makes it easier for developers to implement new devices in Homey.
Known Issues of Homey 5.0 with Zigbee
Next to the benefits listed above, there is a known issue with Zigbee on Homey 5.0.
Removing a Zigbee device might not make room for a new device.
After removing a Zigbee device it might not create room for a new device. Homey has a fixed limit of 15 directly connected devices, or 'children'. Note: this does not mean you can only connect 15 Zigbee devices to Homey. When you use mains-powered Zigbee devices in between, like lightbulbs, smart plugs or modules, new devices are able to connect via these routers too, extending your Zigbee network.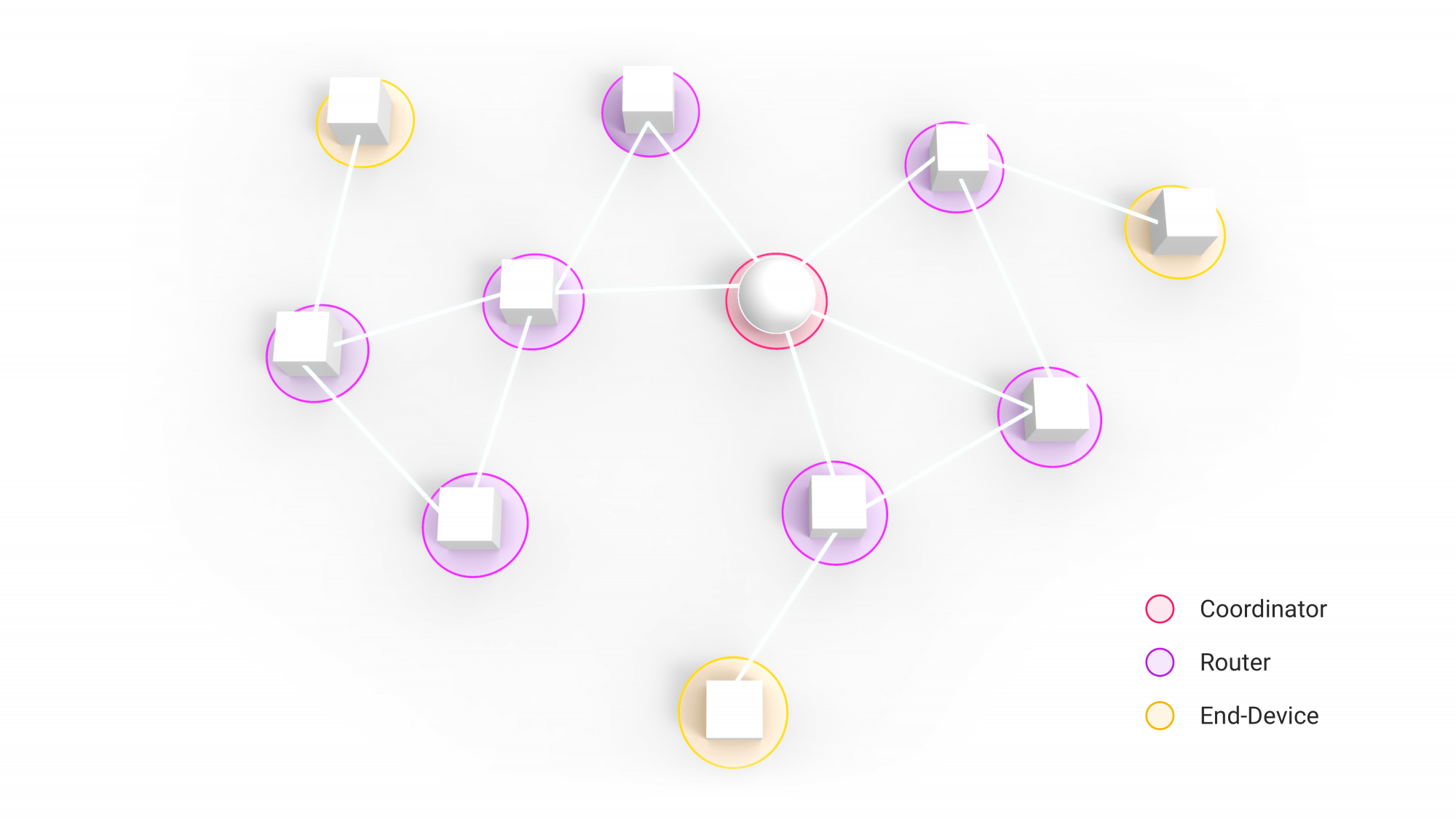 Sometimes when devices are removed from Homey they do not free up a slot of these 15 direct children. This can happen when the device was not a direct child of Homey but of a router on the network, or when the device was offline/unreachable while it was removed from Homey. This might provide issues when pairing a new Zigbee device afterwards, as all slots might be taken.
Workaround
A workaround for this issue is to first remove additional battery-powered devices, or end-devices and pair one or multiple routers. Zigbee routers are any Zigbee device that is connected to mains power, so non-battery devices, like lightbulbs, smart plugs and modules. These routers can then be used to extend the Zigbee network.
Note: this issue will always occur when adding more than 15 battery-powered devices, or end-devices before adding any mains-powered devices, or routers, as all slots will have been filled. Therefore, it's recommended to pair mains-powered devices, routers, first.